Oplossingen om zich te verzorgen of verzorgd te worden voor personen met een motorische handicap

Hulp bij de keuze van hulpmiddelen
Het Kenniscentrum Hulpmiddelen (KOC) van het VAPH verspreidt informatie over hulpmiddelen. Hulpmiddelen helpen personen met een handicap om activiteiten uit te voeren. Als het hulpmiddel juist gekozen is. Dat wil zeggen voor de juiste persoon, voor de juiste activiteit en voor de juiste omgeving. Als er meerdere oplossingen mogelijk zijn, moet de meest doelmatige oplossing gekozen worden. De meest doelmatige oplossing is de oplossing die het best past voor de persoon, de activiteit en de omgeving en die de beste prijs-kwaliteitsverhouding heeft.

Het KOC werd in 2002 opgericht op basis van het besluit van de Vlaamse regering van 13 juli 2001. Sinds 1 januari 2008 is het KOC een dienst van het VAPH binnen de afdeling Ondersteuning Doelgroepenbeleid.

1. Zich zelfstandig wassen in bad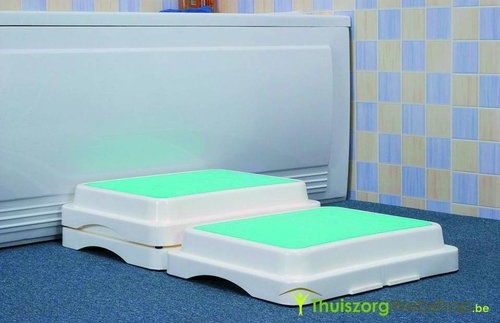 probleem: badrand te hoog
Om dit hoogteverschil te overbruggen kan je met een badopstap terug in bad.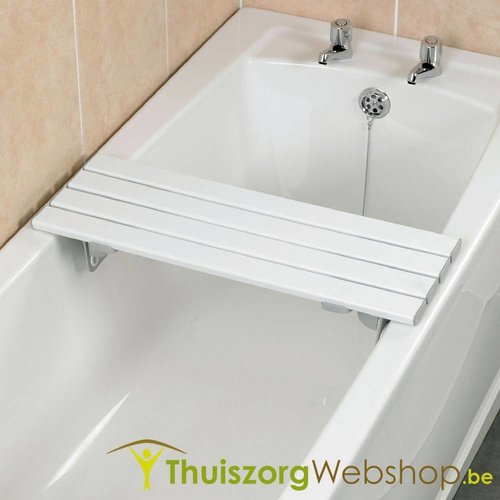 Probleem: niet meer mogelijk om te zitten in bad of recht te staan
Een badplank kan geplaatst worden op de randen van het bad. Je zit net boven het water en je bespaart jezelf van de belasting op je rug en knieën tijdens het opstaan. 
Probleem: moeite met opstaan uit bad, maar nog steeds mogelijk
Een badzitje zorgt ervoor dat je benen lager zitten dan je romp, waardoor je makkelijker kan opstaan. Het verschil met de badplank is dat je nog hoofdzakelijk in het water zit.
Probleem: Wegglijden in bad
Je kan je voeten beter ondersteunen met behulp van een badverkorter. Het zit zacht voor je voeten en je zakt niet door in bad.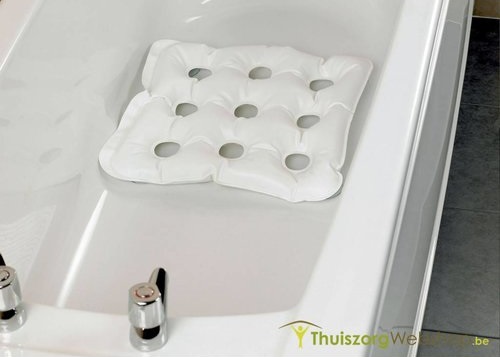 Probleem: onvoldoende lichaamsondersteuning
Hiervoor bestaan er badkussens/badmatrassen om je meer grip en ondersteuning te geven, alsook een zachter oppervlak.
2. Zich zelfstandig wassen in de douche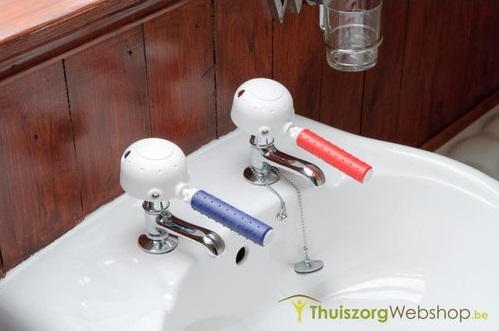 Probleem: Kraan moeilijk open draaien
Voor wie problemen heeft om de kraan te bedienen, kunnen aanpassingen aan de kraan of een aangepaste kraan een oplossing zijn.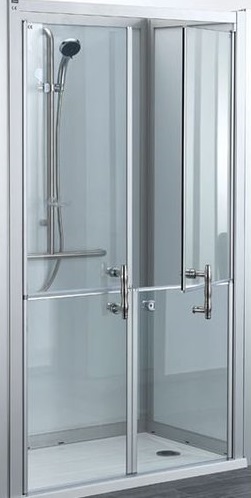 Wie problemen heeft om de douchekop te bedienen, kan gebruik maken van een doucheglijstang. Vaak is de glijstang gemonteerd op een stevige steun die een oplossing biedt voor wie nog kan staan, maar af en toe evenwichtsproblemen heeft of onvoldoende stabiliteit heeft.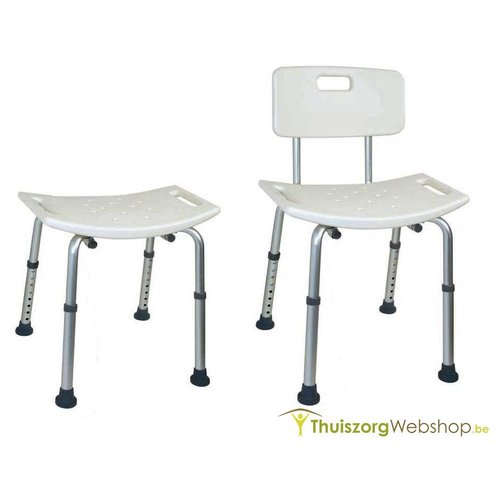 Wie problemen heeft om te blijven staan in de douche, maar nog kan blijven zitten, kan gebruik maken van een douchestoel.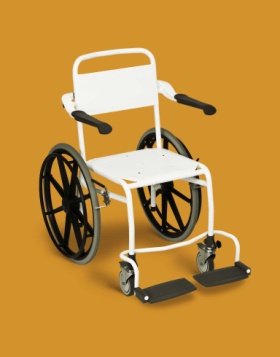 Als meerdere transfers uitvoeren te belastend is, kan een doucherolstoel of zelfrijder een oplossing zijn.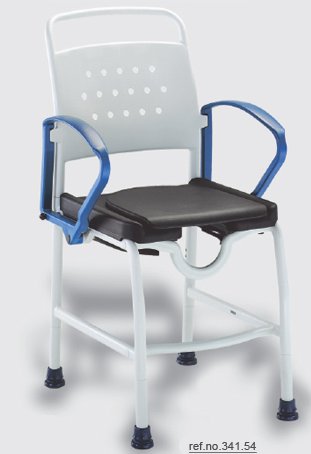 Wie tegelijk ook problemen heeft om het toilet te bereiken, kan een douche-toilet(rol)stoel overwegen.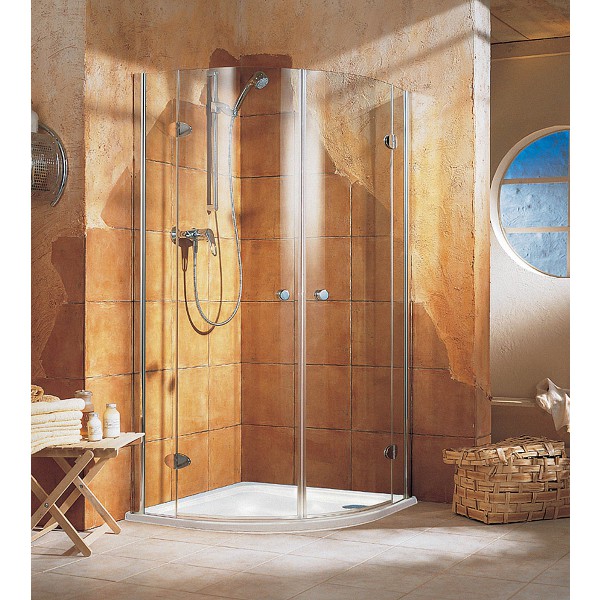 In de douche rijden kan enkel in een vlakke douche.


3. Zelfstandig de wastafel gebruiken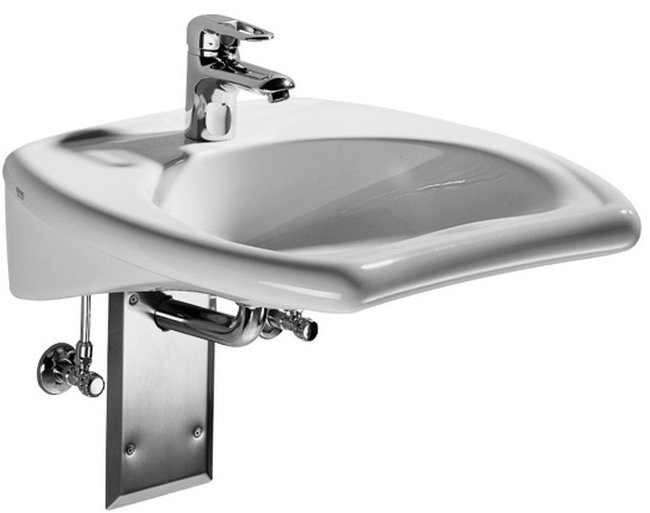 Wie zittend de wastafel gebruikt, heeft nood aan een aangepaste wastafel en spiegel.
4. Kleine hulpmiddelen om zich te verzorgen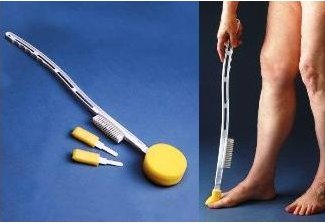 badspons met verlengde greep
badborstel met gebogen greep


handdoek met grepen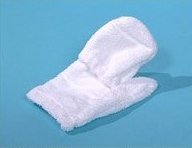 washandje met zeephouder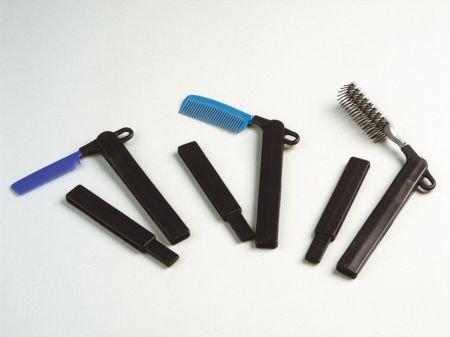 haarborstels met verlengde greep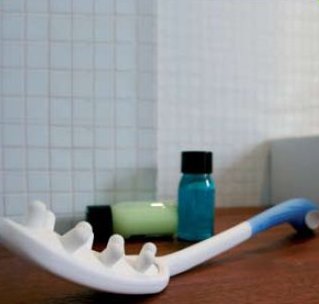 haarwasborstel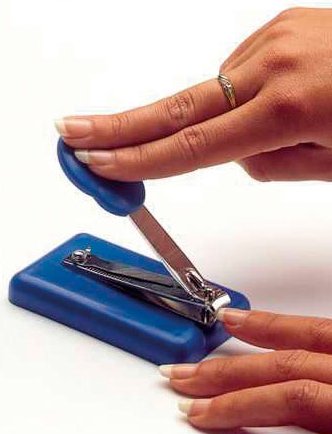 nagelknipper


nagelvijl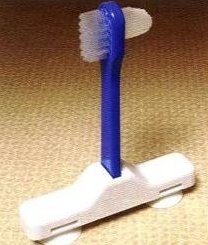 tandenborstel voor kunstgebit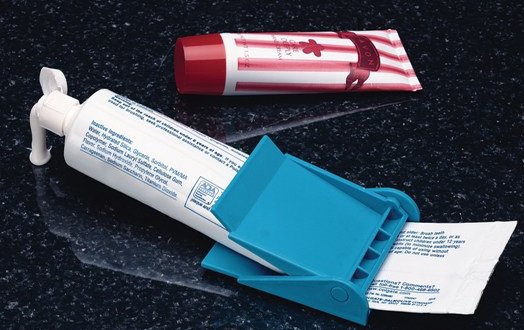 tubeknijper


5. Hulpmiddelen om iemand te verzorgen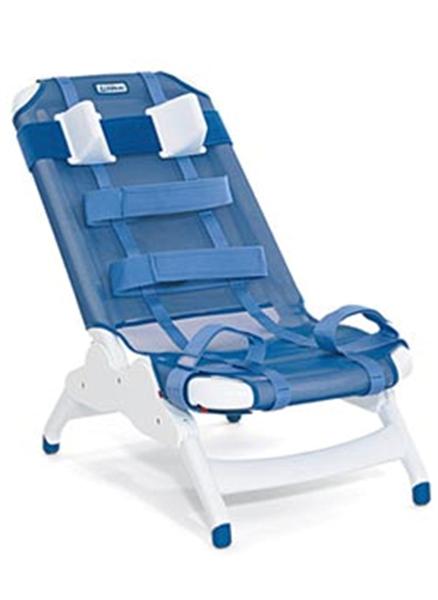 Voor wie niet stabiel kan blijven zitten in bad en daarbij dus extra ondersteuning nodig heeft, kan een badstoel met positioneringstoebehoren een oplossing zijn. Om te voorkomen dat de verzorger voorover moet buiten of knielend moet werken, kan het bad hoger geplaatst worden.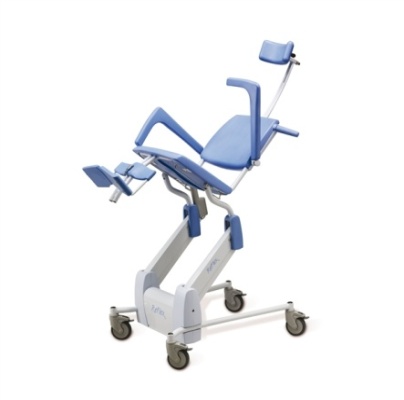 Voor wie niet stabiel kan blijven zitten in de douche, kan een douche-toiletstoel met positioneringstoebehoren gebruikt worden.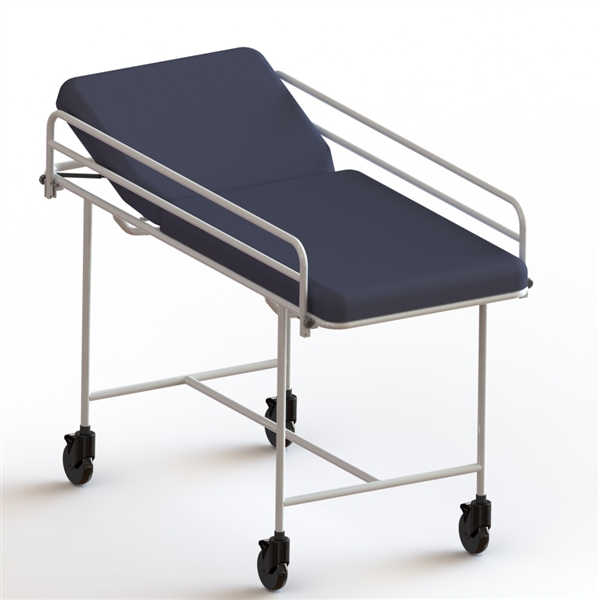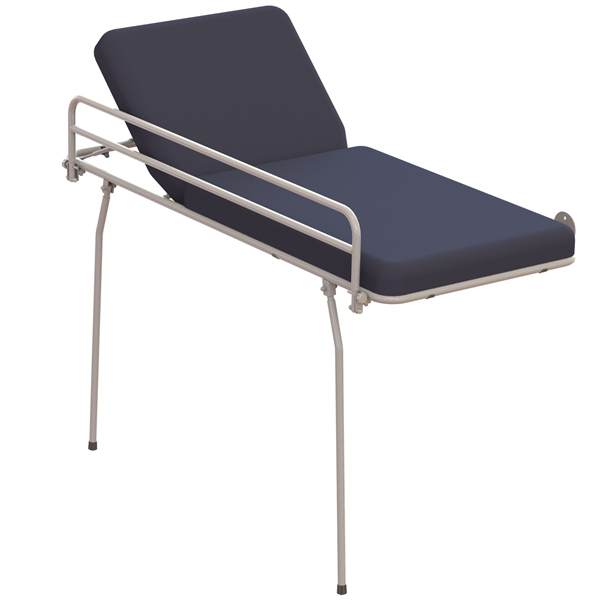 Iemand liggend verzorgen, kan op een verzorgingstafel.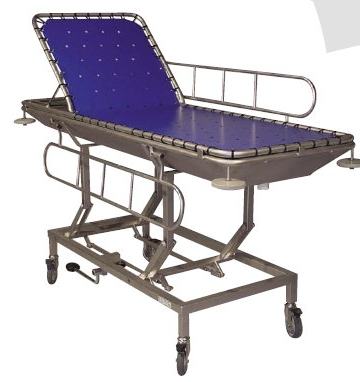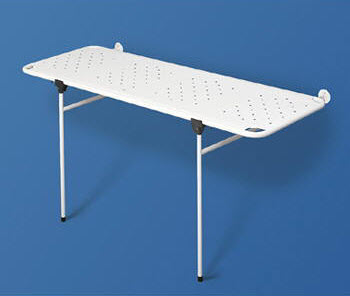 Om iemand liggend te wassen, bestaan er verschillende soorten douchebrancards.
In voorzieningen wordt dikwijls gekozen voor een hoog-laagbad omdat de hoogte aangepast moet kunnen worden voor verschillende verzorgers. Let op: iemand in bad tillen met een verrijdbare tillift lukt enkel als het bad onderrijdbaar is.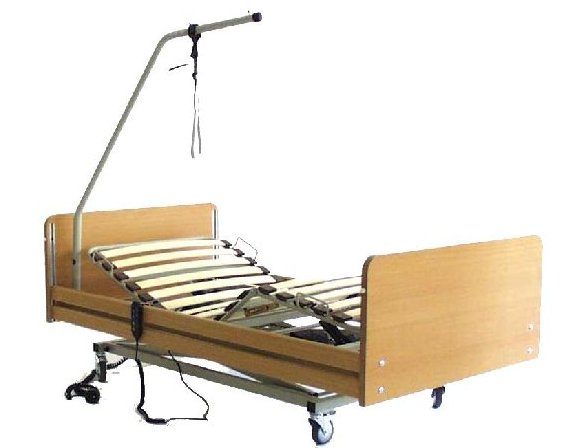 Om iemand in het bed te verzorgen, bestaan er hoog-laagverzorgingsbedden of hoog-laag-bed-in-bedsystemen.
Om iemand zijn haren te wassen, bestaan er haarwasbekkens.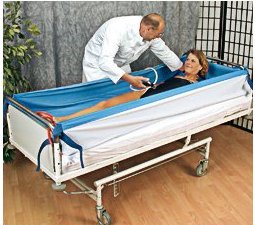 Om iemand volledig in het bed te wassen, bestaat er een beddouche.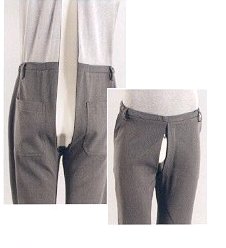 Om iemand aan en uit te kleden, bestaat er makkelijk te hanteren kledij.


6. Inrichting van de badkamer


De nodige ruimte in en de inrichting van een badkamer wordt bepaald door de activiteiten die er moeten uitgevoerd worden en de hulpmiddelen/verzorgers die daarbij ingezet worden.
In een badkamer bevinden zich minimaal een wastafel en een bad of douche. Soms is er zowel een douche als een bad en vaak is er ook een toilet in de badkamer. Af en toe staat er ook een wasmachine of een droogkast in de badkamer.
Een bad neemt meer ruimte in dan een douche en is niet optimaal qua toegankelijkheid. Een vlakke douche is veel toegankelijker. Een bad heeft wel als voordeel dat het ontspant en soms pijnverzachting biedt.
Wanneer er weinig ruimte in de badkamer is, of de gebruiker zich moeilijk kan verplaatsen, kan een zwenkbare wastafel geplaatst worden. Die kan de gebruiker naar zich toetrekken, zodat hij zich niet moet verplaatsen. Als de wastafel niet in gebruik is kan ze tegen de wand geplaatst worden.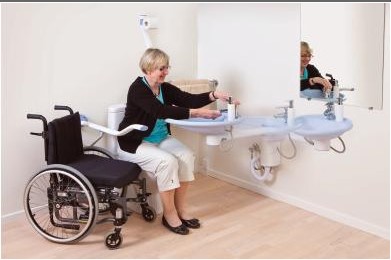 Een rolstoeltoegankelijk toilet dat geïntegreerd is in de badkamer biedt als voordelen dat de verzorging in één ruimte gecentraliseerd is en dat er minder transfers moeten uitgevoerd worden als er een tiltoestel of een douche-toilet(rol)stoel gebruikt wordt. Vaak is er in een badkamer ook meer circulatieruimte dan in een aparte toiletruimte. Zo kan een inloopdouche gebruikt worden als opstelruimte naast het toilet.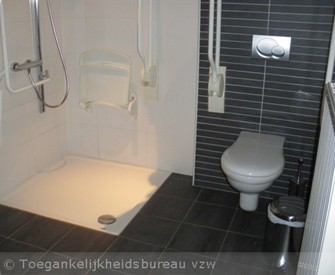 De deur van de badkamer moet naar buiten toe opendraaien. Zo kan er bij problemen steeds iemand binnen.
De minimale oppervlakte die de Vlaamse Maatschappij voor Sociale Woningbouw (VMSW) voorziet voor een aangepaste badkamer met toilet is 215 cm x 215 cm.
Voor een manuele rolstoelgebruiker moet een draaicirkel van 150 cm voorzien zijn, voor een elektronische rolstoelgebruiker moet je 170 cm draaicirkel rekenen.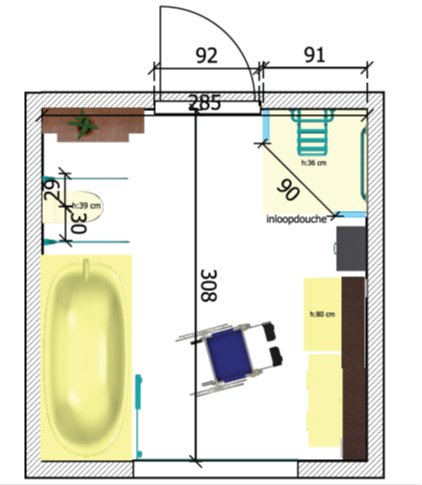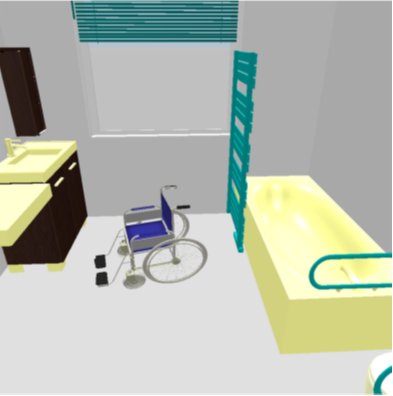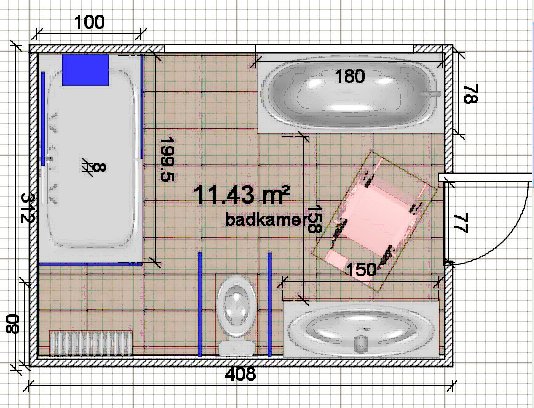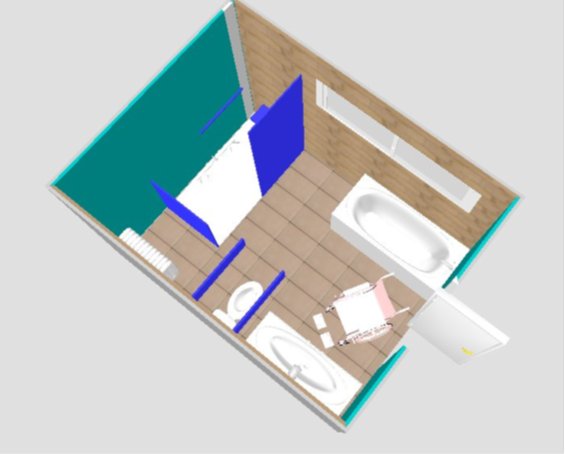 Wanneer er gemanoeuvreerd moet worden met verrijdbare tilliften, douchestoelen met positioneringstoebehoren, een douchebad ... moet rekening gehouden worden met de ruimte die nodig is. Als een toestel in meerdere ruimtes gebruikt zal worden, moet geprobeerd worden of het mogelijk is het hele traject met het toestel af te leggen. Er moet dan nagegaan worden of er geen obstakels zoals smalle deuren, smalle doorgangen of niveauverschillen zijn die het verplaatsen van het toestel bemoeilijken.
De afvalemmer moet voldoende groot zijn en op een logische plaats staan.
Toiletgerief moet binnen handbereik staan. Een hangkastje of een verrijdbare ladenblok of een beugel met verplaatsbare zeepbakjes kunnen handig zijn.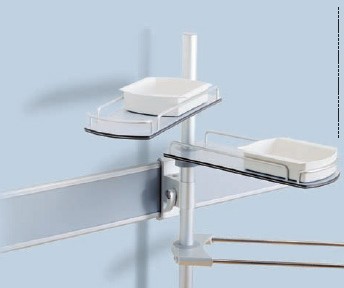 https://www.hulpmiddeleninfo.be/hulpmiddeleninfos/wassen/kw_wassen.pdf