Tijd, een abstract en complex begrip bij autisme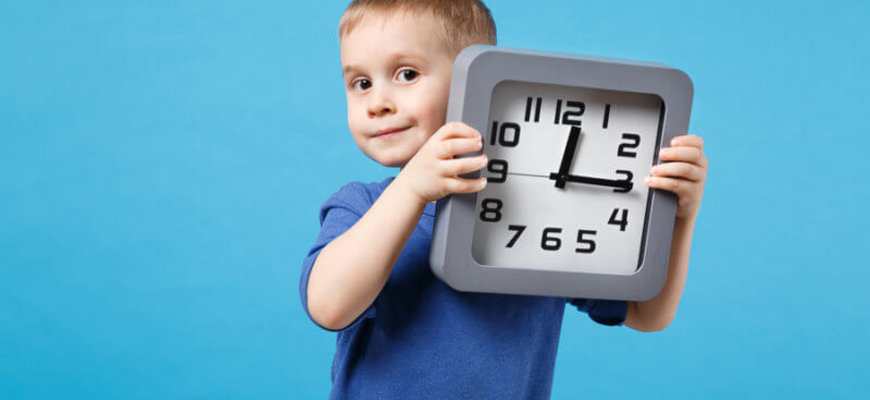 Voor mensen met autisme is tijd een abstract, zeer complex begrip. Hoe moet je je het chronologisch verloop van de dingen voorstellen, hoe krijg je een globaal overzicht van je dag (weten wanneer je eet, wanneer je gaat fietsen, enz.), hoe kan je voorzien wat er gaat gebeuren?
Mensen hebben een tijdskader nodig. Hiervoor gebruiken we agenda's, post-its en kalenders. 
Voor mensen en kinderen met autisme is tijd een abstract en zeer compex begrip. Hoe moeten ze het chronologisch verloop van de dag voorstellen? Hoe krijgen ze een overzicht van de dag (weten wanneer het tijd is om te eten, fietsen, slapen...) Hoe kunnen ze voorzien wat er gaat gebeuren? 
Het ontbreken van oriëntatiepunten in tijd kan angst veroorzaken. Wanneer is het tijd om te eten? Wanneer zullen we terug naar huis gaan? Wat is het verschil tussen 10 sec en 1 min? 
Om personen met ASS (autisme spectrum stoornis) te helpen met hun tijdgebruik, kan de volgorde van activiteiten en het verloop van de dag visueel voorgesteld worden in een dagschema. 
Aan de hand van een dagschema kan uw kind:
begrijpen wat hij tijdens de dag allemaal zal doen;
een gebeurtenis voorzien, tijdig op de hoogte zijn van een verandering en zich daaraan aanpassen;
zich rekenschap geven van het chronologisch verloop en de afwikkeling van zijn programma;
het begrip tijd concreter aanvoelen;
leren wachten en begrijpen dat de geliefde activiteiten niet onmiddellijk plaatsvinden;
makkelijker meewerken;
en vooral zijn zelfstandigheid ontwikkelen.
Op welke manier?
Om de verschillende activiteiten van de dag en het verloop ervan te visualiseren, kan u een dagschema gebruiken dat uw kind door de dag zal gidsen.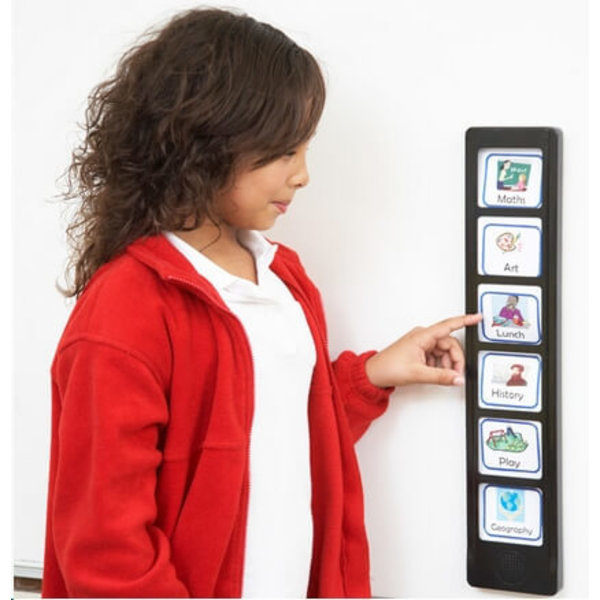 Kies hoe u de gebeurtenissen of activiteiten van de dag zal voorstellen: een bord voor het eten, een rol wc-papier om naar het toilet te gaan, een foto van de gedekte tafel, een foto van de wc, een bordje met het woord 'eten' of 'toilet', enz. Afhankelijk van de mogelijkheden van uw kind, gebruikt u meer of minder visuele aanwijzingen.
Meer info lees je hier.
Je kan er ook voor kiezen om een 24-uurs klok te gebruiken. Deze kan zowel gebruikt worden om het begrip tijd beter te leren kennen alsook als planning van de dag. 
Deze kan helpen als geheugensteuntje voor de belangrijke dagritmes. Door middel van gekleurde draaischijven kan de dagindeling zelf ingesteld worden.
Het ritme van de dag wordt weergegeven door een code van kleuren. Deze code is gebaseerd op de verkeerslichten.
Groen voor de ochtend ( we gaan de dag beginnen).
Rood voor de avond (we stoppen de activiteiten).
Oranje en Geel voor de middag
Blauw voor de nacht.
Kinderen kunnen op deze manier het begrip tijd leren. De klok is ook als planbord te gebruiken, waarbij het vooral gaat om wat wanneer gebeurt.
In één oogopslag de dag overzien. Ideaal dus om een dag planning op te maken omdat de klok makkelijk af te lezen is. Dit gebeurt door het plaatsen van de picto`s op de klok op de juiste tijd. (visueel)
Meer info lees je hier.