Magnifying glass X4 in plastic on stand (magnification x 4)
Not satisfied, money back
Higly recommanded afterservice
Free shipping and return from €60
Ordered before 3 pm, delivered tomorrow
30 days to change your mind
Description

Magnifying glass on a stand with weighted base. This leaves the hands free and the magnifying glass can be placed at different angles and at different distances. This magnifying glass is often used in combination with reading glasses.
Technical info:
Dimensions: 25 x 18 cm
Magnification: x 4
The glass consists of a hard plastic that provides the magnification and is not real glass.
See here the manual
Synonyms: Reading magnifier, magnifying glass on weighted base, reading magnifying glass, magnifying glass on standard
AD121585 | 122
Read more
Read less
Reviews
Hans Leerintveld
Prima ,voldoet aan verwachting
Posted on 07/01/2023
Herman van der Straten
Mijn moeder is blij.
Posted on 31/12/2022
Jacqueline van Aalst
Het product valt tegen. Cliënte kan er niet mee overweg. Daarom terug gestuurd.
Posted on 04/12/2022
M. de Jong
Vergroot goed maar is voor oudere slechtziende moeder lastig te 'besturen'
Posted on 16/11/2022
Christine Nagtegaal
Het werkt misschien wel, maar helaas niet voor mijn moeder van 99!
Posted on 15/11/2022
André Kauw
Mis goede beschrijving van de juiste houding achter de loep
Posted on 19/10/2022
Els Vanhevel
Goed, enkel jammer dat het in plastiek is.
Posted on 17/05/2022
Virginie Jacobs
Hielp niet voor mijn oude moeder
Posted on 19/04/2022
Kristien Clottemans
Gren opmerkingen.
Posted on 16/01/2022
Carla B.
Onze moeder kan er goed mee lezen. Vandaag aan haar kado gedaan.
Posted on 13/04/2021
Philippe H.
efkes wennen bij eerste gebruik, Is wel een handige hulp bij het lezen , knutselen. Ben heel tevreden over deze aankoop.
Posted on 16/03/2021
Nancy D.
Posted on 14/11/2020
E p v.
Over het algemeen goed ,alleen jammer dat het va plastic is ,maar de oppervlakte van het vergroot glas is super,ik gebruik het vooe het borduren.
Posted on 22/10/2020
Wilma M.
Mooi groot vergrootglas. Persoon is er erg heel blij mee
Posted on 29/09/2020
Peter H.
Uitstekend
Posted on 21/09/2020
Dirk S.
Elke beoordeling van dit product is wellicht ook afhankelijk van de onderliggende oogpathologie pathologie , die het gebruik van een vergrootglas noodzakelijk maakrt. ? Ik lijd aan AMD. Uiteraard zal n vrgrootglas geen oplossing bieden voor beelddeformaties? Ik gebruik het om teksten te lezen en ook vóór het computerscherm. Als ik het beeld contrast vergelijk met dit door het beeld door een gewone loupe uit geslepen glas, dan moet ik vaststellen dat het beeld door een gewone loupe helderder is omdat het geen contrastverlies vzrtoont in tegenstelling met het zicht met dit product. Voor computerwerk zou ik aanraden een groter scherm te gebruiken, d
Posted on 04/07/2020
tle c.
Vergroot goed en goed handteerbaar
Posted on 11/04/2020
Michel B.
BIJ GEBRUIK FELLE WEERKATSING KUNSTLICHT OP KUNSTSTOF VERGROOTGLAS DIE WERKEN MOEILIJK MAAKT
Posted on 19/02/2020
Fernand D.
Geachte, Alvast bedankt voor de snelle afhandeling van mijn bestelling 'Order ORO6792' Vergrootglas in plastiek op staander artikelcode AD121585/122 SKU121585. Verzending nummer SHP07226 Klantnummer 111626994 besteldatum 04/02 2020. Ik haalde mijn pakket op in het post punt en opende het met heel veel enthousiasme. Maar het vergrootglas is onderaan links gebroken. De zware voet waarin het vergrootglas moet geplaatst worden is naar mijn mening te zwaar om het als dusdanig in de verpakking te versturen en wetende hoe die bezorgers met pakjes omgaan, dan is het normaal dat mijn vergrootglas gebroken is. Mag ik vragen hoe we dit verder afhandelen? U stuurde me het volgende door: Beste Klant, We sturen u een nieuwe op. Onze excuses hiervoor. Gezonde Groeten, Thuiszorg Webshop +32 (0) 56 964 956 Daarop stuurde ik opnieuw een mail: Geachte, Moet ik het gebroken toestel niet terug sturen? Zo ja dan zou het interessant zijn om de juiste coördinaten te weten. Mvg Fernand Waarop u het volgende antwoorde: Beste Klant, Deze moet u niet terugsturen. Gezonde Groeten, Thuiszorg Webshop +32 (0) 56 964 956 Ondertussen heb ik nog geen nieuw vergrootglas mogen ontvangen. Mvg Fernand
Posted on 16/02/2020
Veerle G.
Het is wat ik had verwacht. Makkelijk wendbaar. Ik had wel de vraag of je het plastieken vergrootglas kan verwisselen met een straffer exemplaar. Mijn man vond de vergroting iets te weinig.
Posted on 30/12/2019
Aurelia C.
Mijn vader kon niets meer lezen met zijn gewone leesbril en dank zij dit vergrootglas lukt dit weer!!! Hij is er zeer blij mee!
Posted on 14/01/2019
Aurelia
Ik heb het vergrootglas 4X met steunarm cadeau gedaan voor mijn vader daar hij met zijn gewone leesbril op sterkte de kleine lettertjes niet meer kon lezen en hij was er zeer blij mee want nu kan hij eindelijk terug een boek lezen en de uitslag van de duivenwedstrijd!!!! Groetjes, Aurelia
Posted on 10/01/2019
Linda G.
Zeer tevreden !!!
Posted on 07/01/2019
Danielle E.
Het vergrootglas op staander is een groot succes bij de persoon aan wie ik het gaf. Nu kan hij terug de krant lezen en patience spelen en dat is heel belangrijk voor hem .! vriendelijke groet
Posted on 04/09/2018
ejh d.
Ik zie alles dubbel omdat het plastiek is om doorheen te kijken. Ik heb of had liever glas gekregen. Plus dat het plastiek gedraaid is , erg jammer
Posted on 03/09/2018
Nelleke M.
Snelle levering - Moest het product helaas retourneren. Correcte en tevens snelle afhandeling nadat bleek dat mijn moeder er toch niet veel beter door kon lezen (ver gevorderd stadium van macula). Kan de webshop aanbevelen!!
Posted on 30/08/2018
Michel
Werkt goed voor mij. Snelle levering en ziet er kwalitatief uit
Posted on 10/08/2018
Katrien Thuys
Ideaal en goedkoop vgl met andere producten. Prima kwaliteit ook
Posted on 01/08/2018
Martin T.
Een (led) verlichting rond het fresnelvergrootglas zou het product veel beter maken. Mijn grootvader van 94 kan er zich niet aan aanpassen.
Posted on 09/07/2018
Maria d.
Ik vind hem perfect precies wat ik nodig had. Dank U
Posted on 10/05/2018
Wilfried M.
We moeten het nog verder uittesten maar we zijn tevreden dat het vergrootglas op een stevige voet staat en dat je hem in allerlei standen kan plaatsen zodat je handen volledig vrij zijn
Posted on 01/05/2018
Pierre Hardy
matériel de qualité et c'était bien emballé
Posted on 05/12/2017
Add your review
Recently viewed

Can we help?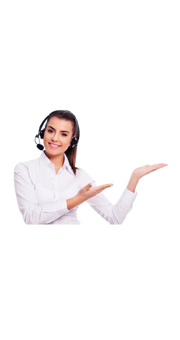 Compare products

0