Theomatik - Design sandwich board for one-handed use
Not satisfied, money back
Higly recommanded afterservice
Free shipping and return from €60
Ordered before 3 pm, delivered tomorrow
30 days to change your mind
Description
Theomatik is cleverly put together. The dinner plate has wedge-shaped notches on the side, in which you can place those small tubs of butter, jam or chocolate. Slide them to the side so that they are clamped, and you can pull the tab off with one hand. Then there is an edge against which you can clamp your sandwich so that you can spread without your sandwich including the knife with Nutella sliding over your board without anything sticking. A notch makes it possible to cut your sandwich in half independently.
Technical info:
Dimensions: 36.5 x 18.8 x 3 cm
Dimensions separate breadboard: 18.6 x 15.2 x 1.7 cm
Weight: 900 gr
Material: PP, TPE and stainless steel
Dishwasher safe
Not in microwave oven


Can be ordered per piece or per 5
The handy plate can be removed separately after cutting or preparing your sandwiches. The anti-slip used is extremely durable, even after being put in the dishwasher several times.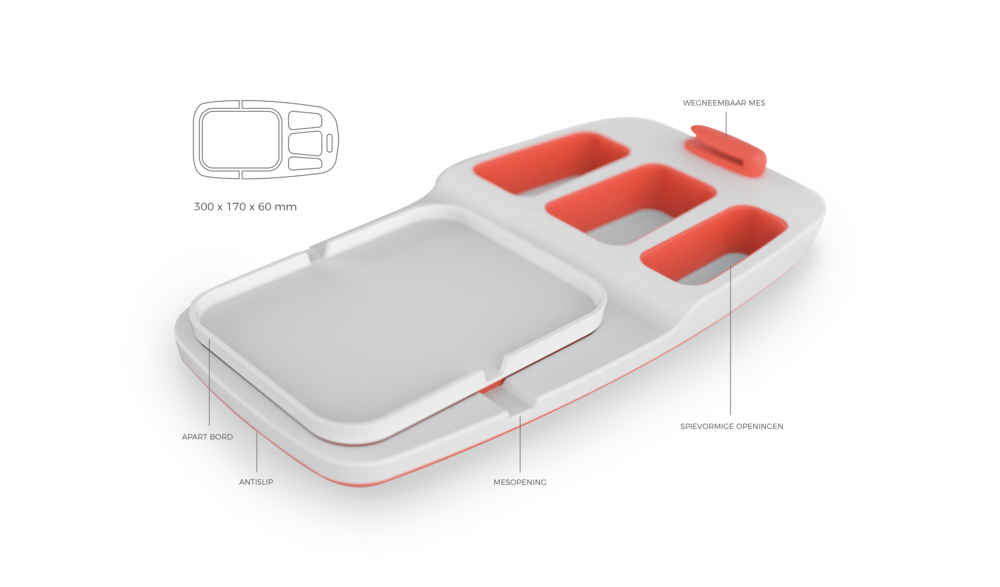 The origin
Theomatik was developed by design agency Boonen. With the name Theomatik, this talented designer gives all credit to Theo Willen, a volunteer in a rehabilitation center. There he noted how many people are confronted with their disability with every cold meal and are dependent on help. Theo came up with a food aid, in which Boonen design studio made the translation into a compact, hygienic design, which also does not look stigmatizing. You can take the shelf to a restaurant and place it between the rest of the crockery without being noticed.
Technical details:
Dishwasher safe
Weight: 900gr
Diameter silicone holes: 20-60mm
Stackable
See more info here.
Synonyms: theo matik, theomatic, theomatick, sandwich board bouncer, design sandwich board, theomatik board, ...
Read more
Read less
Reviews
Brigitte Blommaert
Heel handig in gebruik voor mensen met een beperking
Posted on 26/04/2023
jozef l.
heel leuk uitziend voorwerp ook stevig van vorm verder onhandig voor mensen die maar echt een hand kunnen gebruiken al de potjes komen los als je druk zet met een hand 16 jaar geleden was ik in het revalidatie centrum daar hadden ze een vast plankje voor boterhammen en voorgevormde vormpjes rechthoekig en rond daar pasten de potjes altijd en bleven goed zitten bij dit is dat niet het geval eigenlijk voor deze prijs een miskoop ook de bijgleverde snijplank en mesje zijn een overbodige luxe
Posted on 10/07/2020
Sergio C.
Werkt prima om met een hand te smeren en snijden
Posted on 14/04/2020
Louis G.
Gewoon prima ontwerp
Posted on 04/04/2020
Nicole C.
Koper heeft geen omschrijving achtergelaten.
Posted on 19/08/2019
Peter L.
Koper heeft geen omschrijving achtergelaten.
Posted on 24/11/2018
Olaf P.
Ik heb er mij nog eentje bijbesteld, want dit is voor mij een hulp voor zowel mijn warm als koud eten. En hij ziet er ook heel goes uit
Posted on 08/10/2018
Add your review
Can we help?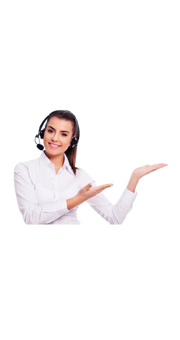 Compare products

0