Stocking aid - Freya Products
Not satisfied, money back
Higly recommanded afterservice
Free shipping and return from €60
Ordered before 3 pm, delivered tomorrow
30 days to change your mind
Description
An easy stocking aid and ergonomic aid to put on and take off your stockings. You can put your stockings back on anytime, anywhere without having to bend. Existing attractors usually only focus on attracting. This tool also focuses on taking the stockings off again. Due to the handy 'shoehorn' in combination with an ingenious base, minimal effort is required to put on and take off your stocking
This 2-in-1 stocking donning and stretching aid is a unique invention that has won many awards. Everything has been thought about with this tool. Be sure to watch the attached video
Technical info:
Color: blue or beige (see selection menu)
material: pvc
diameter (diameter) of the shaft for the stocking = 10cm)

***ATTENTION: there are many imitations on the market of very poor quality (= shoe puller breaks quickly, rubber at the bottom comes loose, parts are loose, etc.); this one from Freya Products is the only original one of very good quality.***


AD163761 FP454545103 Synonyms: freya stocking aid, freya stocking aid, sock aid, High-quality Sock Aid, Sock Putting on, Sock Aid, Sock Aid Deluxe, stocking aid, sockaid, sock aid, sock aid, sock aid, freyaproducts
Read more
Read less
Reviews
Stephane de Staercke
Hangig hulpmiddel.
Posted on 21/03/2023
Chris Luypaert
Handleiding zou handig geweest zijn. Gelukkig bestaat er YouTube
Posted on 20/03/2023
Willy Reumers
Prima product
Posted on 11/06/2022
Julien R.
alles ok
Posted on 14/11/2020
Paul D.
Geen probleem meer om mijn kousen aan te krijgen. Heel doeltreffend product.
Posted on 18/10/2020
Pierre D.
Koper heeft geen omschrijving achtergelaten.
Posted on 24/09/2020
W K.
Werkt goed bij gewone kousen maar voor steunkousen is hij niet geschikt.
Posted on 05/09/2020
Roel R.
oke
Posted on 21/04/2020
Jan D.
Een beetje smal, ziet er verder goed uit.
Posted on 04/04/2020
Jacqueline N.
Geweldig handig artikel. Zeer goed bevallen.
Posted on 11/03/2020
Luc B.
Heel praktisch !!!
Posted on 10/03/2020
B. H.
Voldoet aan de verwachting
Posted on 23/02/2020
Georges S.
Koper heeft geen omschrijving achtergelaten.
Posted on 06/02/2020
Gino V.
het was in orde
Posted on 22/01/2020
Nicole V.
Gemakkelijk om aan te trekken.
Posted on 15/12/2019
Josephina D.
Snelle levering, goed product voor een betaalbare prijs
Posted on 04/12/2019
Bert O.
Prima geregeld en andere dag binnen Bovendien WERKT UITSTEKEND
Posted on 20/11/2019
Raymond C.
Solide constructie die doet wat het beloofd. Werkt vlot en gemakkelijk
Posted on 05/11/2019
Ilse B.
Ik vind het een prima hulpmiddel. Na enkele keren proberen lukt het goed. Ben heel tevreden.
Posted on 14/10/2019
Willy V.
Top hulpmiddel. Een echte een aanrader !!!
Posted on 24/09/2019
Michael C.
meestal zijn mijn sokken maar 1/3 aan, en dan lukt het één maal. Er zou een goede gebruiksaanwijzing moeten bijgepakt worden.
Posted on 06/09/2019
Ferdie v.
Het is hartstikke goede Hulp om mij sokken aan te doen Een pracht apparaat
Posted on 10/08/2019
Koos H.
Een goede hulp om makkelijker je sokken aan te trekken. En snel geleverd volgens de afspraak.
Posted on 06/03/2019
Marc D.
Ben heel tevreden dat ik dat nu in huis heb. Gemakkelijk te gebruiken.
Posted on 11/02/2019
willy c.
In de begin nog wennen wel zeer practisch een aanrader
Posted on 25/12/2018
Prosper H.
Très facile , je suis très heureux de pouvoir enfiler mes bas avec sock aid P. Huys
Posted on 28/09/2018
yvonne d.
krijg mijn sokken weer aan, is nog wel ff wennen, na het filmpje gekeken te hebben lukte het en nu is het makkelijk
Posted on 07/09/2018
François C.
gemakkelijk, praktisch, doeltreffend en niet te duur.
Posted on 16/07/2018
Add your review
Recently viewed

Can we help?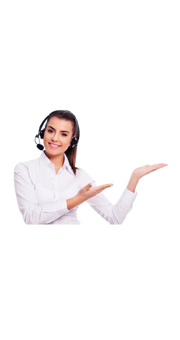 Compare products

0